How to download Looker Studio report as PDF
Sometimes you might need to share your dashboard offline or you want to share a quick snapshot of your data as an email attachment. Let's take a look at how to download your report as PDF, how you can and cannot customize it, and other relevant settings.
Steps to download PDF
1. Open your Looker Studio report
2. Navigate to the top panel "Share button" and click on the dropdown arrow

3. Select "Download report" from dropdown menu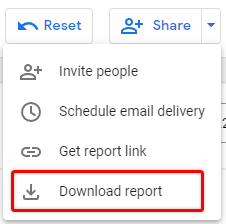 4. Choose to download All pages or only specific ones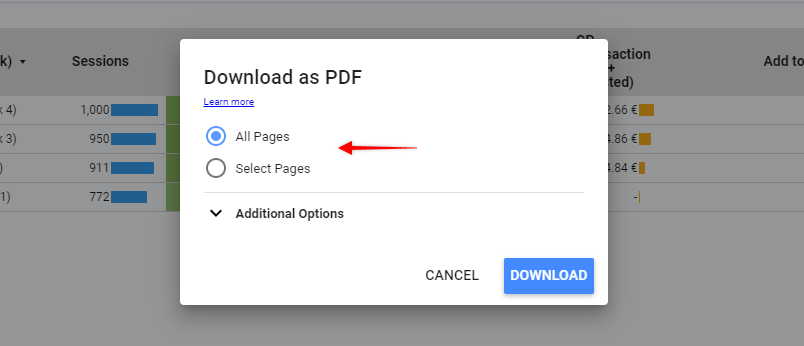 The "All pages" option will obviously include all visible pages in the report, while "Select Pages" allows you to customize what data to include.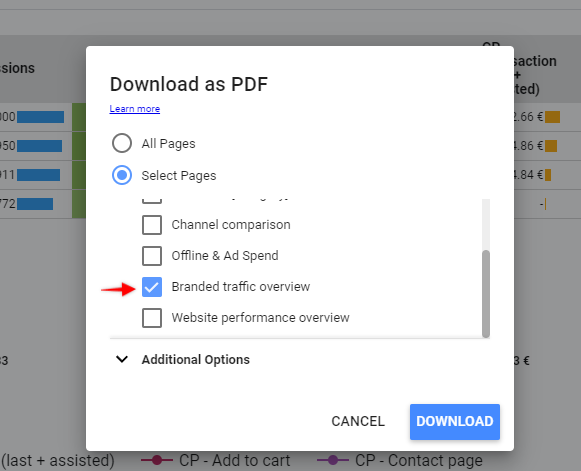 In addition to that, you can also customize page sequence in PDF by re-ordering pages (drag and drop using a mouse)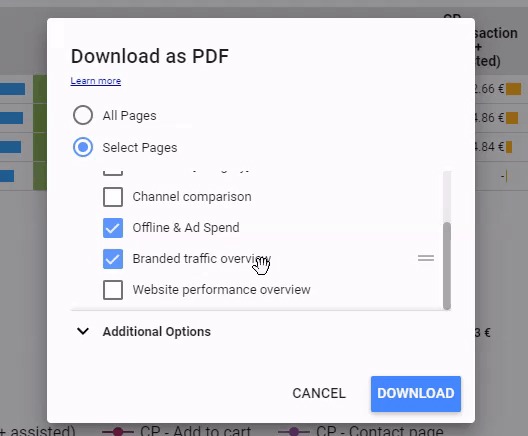 5. Click on "Download" and that's it!
---
Additional options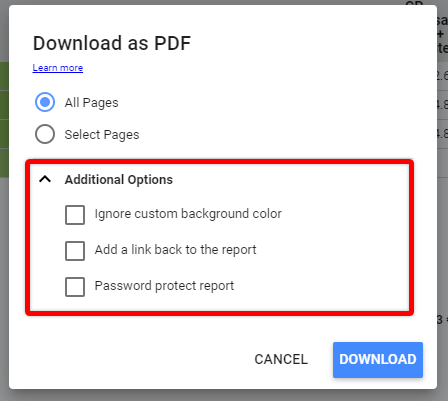 Ignore custom background color
Will make your report background transparent when it is exported to PDF giving it a cleaner look.
Add a link back to the report
This option would add a link back to Looker Studio into your PDF bookmarks or outline.
Here is an example of how that looks like in Google Chrome: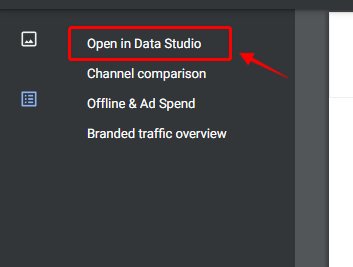 Password protected report
You can set a password to the report, this way no one will be able to see it unless a password is shared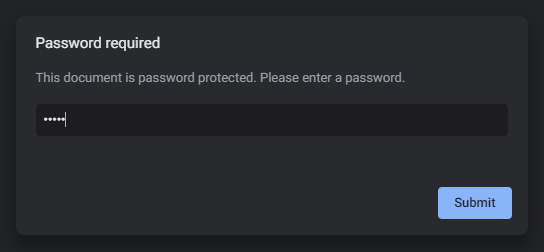 Applying filters to PDF snapshot

As you would expect, you can use report filters and customize date ranges before exporting data, but in my experience, at the time of writing it doesn't work as seamlessly as expected.
Selected date range or applied filters are not reflected in the final PDF file in all the export attempts, so be sure to double-check exported data with what you see in your dashboard.
If this is the case for you as well, you can try to re-open your dashboard in the incognito mode, apply filters and try to export PDF once again, I got it working many times using this approach.
Prevent other people from downloading your report
If you want to limit the ability to download PDF snapshots of your data you can adjust that in Sharing settings.
1. Click on the "Share" button on top of your screen

2. Go to the "Manage access" tab

3. Click on "Disable downloading, printing and copying for viewers" and Save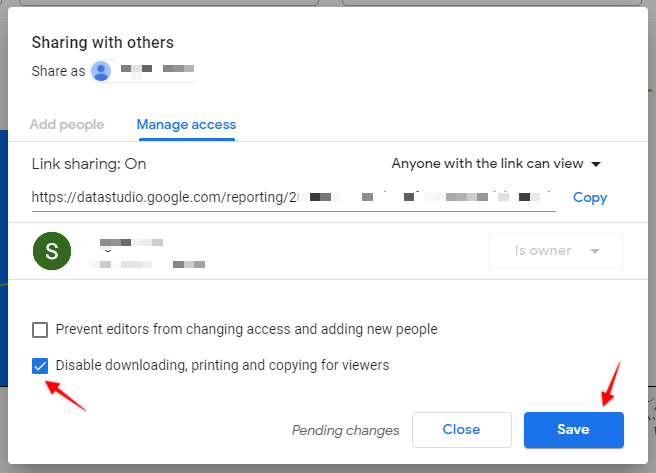 That's it, now any viewer won't be able to export your data as a PDF

Other known issues
PDF may not include all pages if you have a complex multi-page report – always check contents of your download
PDF may fail to download – you can try to limit number of exported pages to get it working
If your report is using data from BigQuery protected table – PDF might show broken charts, depending on security settings in BigQuery.